We introduce ourselves as an Authorized Agent for "C+W SPECIALIST EQUIPMENT LTD., U.K." a leading manufacturer of Corrosion and Weather Test Cabinets.
 Services we provide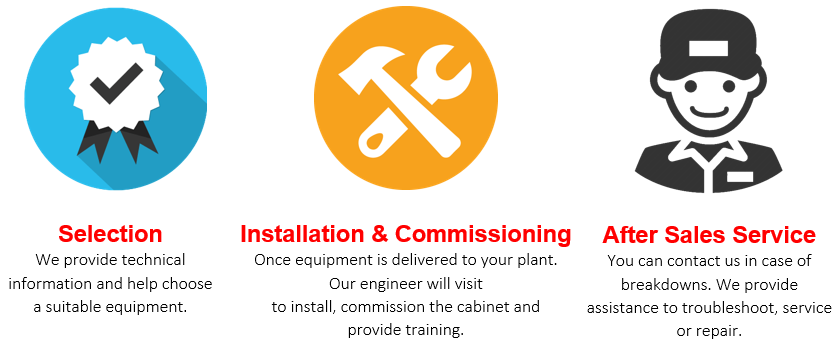 C&W SPECIALIST Products
Corrosion and Weather Test Cabinets are widely used throughout the Automotive, Paint, Surface Coating, Chemical, Aerospace, Electronic, Offshore and Defence Industries to test Components and Coated Panels for Corrosion Resistance. Salt Spray Tests are found in various forms in many National, International and Corporate Standards. C+W Cabinets are designed to meet these stringent requirements and their operation is made fully automatic using precision electronic process control instrumentation.
For more details visit C+W SPECIALIST EQUIPMENT's  website : www.cw-spec.com